Alumni highlighted, inducted into Hall of Fame
The high school's alumni association presented two graduates with an award as they were inducted into the Hall of Fame. Both inductees are on a mission to give back to the community.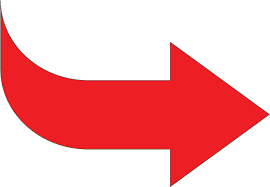 After receiving nominations from the community, the Souderton Alumni Association honored graduates Dean Stoneback and Jennifer J. Riley for their outstanding efforts to make their workplace and communities a better place.
The event took place on September 16.
The night started off with a three-course meal as well as entertainment from choral director Jon Timmons' Advanced Choir and Chordination ensembles, which led into the presentations.
Both inductees stated how "pleased and undeserving," they were to be receiving this award.
The first inductee of the night was Dean Stoneback, who had been nominated by his wife. Stoneback has been a leader in his work community for nearly 30 years.
He is currently a senior director engineer for The Society of Cable Telecommunications Engineers (SCTE) in Exton, Pa. Stoneback currently holds four patents.
In addition to holding a high standard in his profession, Stoneback has performed a significant amount of volunteer work and has been a great help to the district through his work in the district's theatre programs.
"He is incredible. I mean he has been a vital help to our school district," said Principal Sam Varano.
The second inductee of the night was Jennifer Riley, who was nominated by her co-workers at the law firm where she works. "She is a lawyer that focuses her practice on family law and demonstrates her belief that attorneys must have a commitment to serve their communities," Varano said.
Before becoming a lawyer Riley studied at multiple institutions. "I earned my B.A and M.A. from Villanova University as well as a J.D. from Temple University's Beasley School of Law," Riley said.
Riley has given back to the community by providing free consultations at community resource centers, as well as pro bono family law services to active military personnel through the American Bar Association's Military Pro Bono Project.
Riley is a frequent public speaker at schools and local community events.
"She has spoken at many events, which included the women's symposium where girls and boys could hear from women in the workforce," Varano said.
For several years, Riley also played an instrumental role in starting and coaching Souderton Area High School's Mock Trial team .
At the end of the event, the inductees were invited join Varano and athletic director Dennis Stanton during a football game against Council Rock North High School where they were also honored. The high school will also honor them with plaques, which will be hung on the "Wall of Fame" in the main concourse.