To help community members recycle, the Students Against Violating the Earth (SAVE) Club hosted a recycling event on November 5 at the high school...
Issue 4 Survey
What is your favorite winter activity?
Loading...
Sorry, there was an error loading this poll.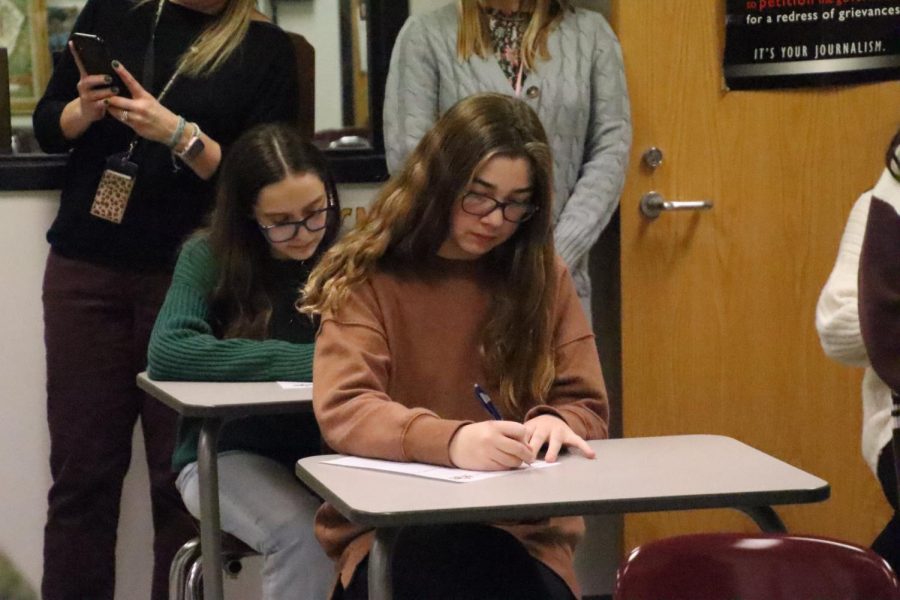 6th and 7th grade students in the newspaper and magazine club at the Indian Valley Middle School visited the high school's journalism class. On January 17, the students learned where their interests may lead them in the coming years.
In order to explore their interest in journalism and writing, 6th and 7th grade students from the newspaper and magazine club at the Indian Valley Middle School visited the journalism course on January 17.  Many of the students looked forward to the ability to write about things they are interested in. "I think it's fun to write about something you're interested in," 7th grader Addison Godfrey said. "It makes it much more fun." Similarly, 7th grader Katie Baker looks forward to the chance to "write down her own thoughts." Because...
Arrowhead Column: News Break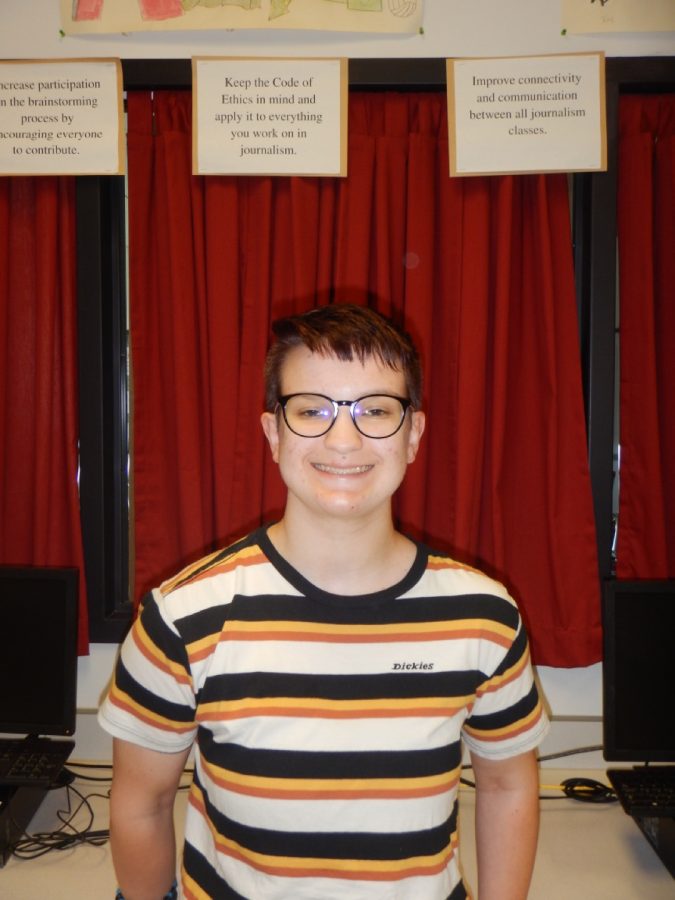 By filing a federal complaint against the Central Bucks School District, the American Civil Liberties Union (ACLU) of Pennsylvania spoke out against discriminatory district-wide policies on October 6. Seven anonymous Central Bucks students have brought allegations to the ACLU chapter causing them to file the complaint. The students allege that the recently passed district-wide policies have led to LGBTQ+ students needing to eat separately to avoid...
Herd in the Hallways
"I've been completely ghosting my teacher."
"I'm starting an illegal radio selling business so I can make a profit."
"Time's become so relative to me that I don't know what day it is."
"Forty-four punching bags? Um, yes please."
"I love fermented bacteria."
"Do you want to smell like onions?
"Did you get a haircut? I can smell it."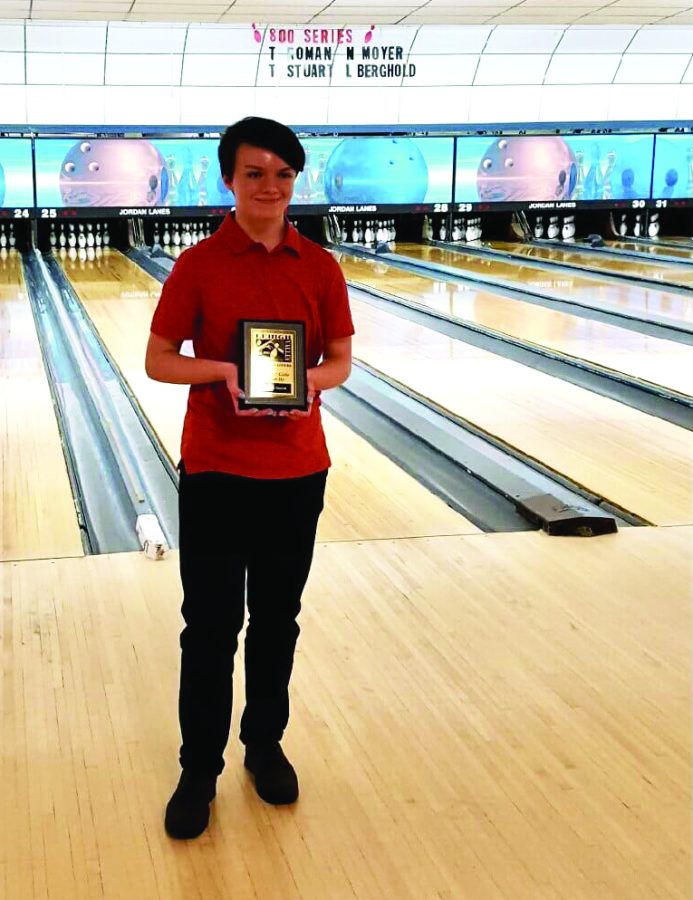 Passion and motivation have guided bowlers to success in the sport over the course of many years and has contributed to building connections with their...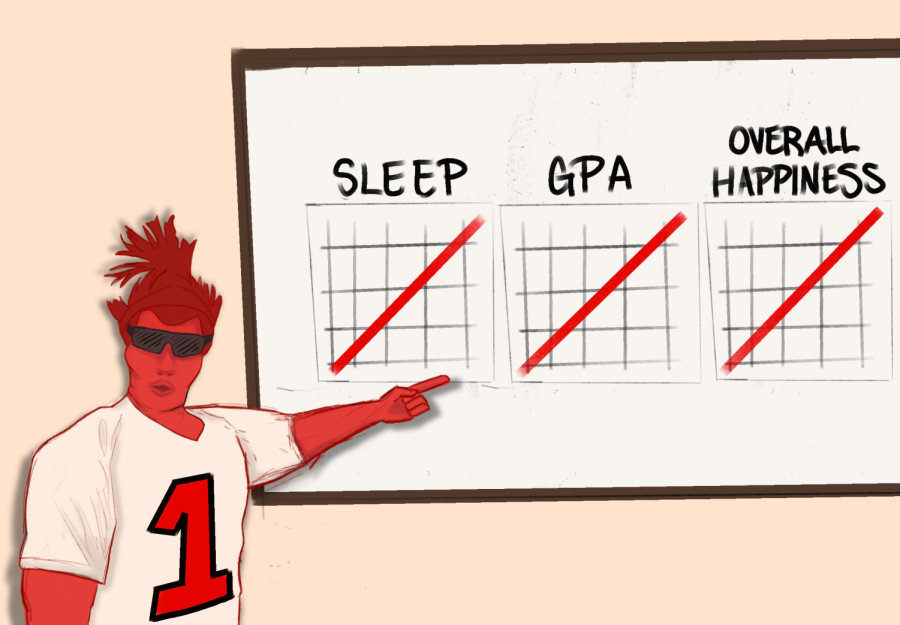 Moving back the start of first block by 25 minutes, Red Zone, piloted for three weeks in October, opened time in the schedule for students to...
Arrowhead Column: The Glass Half Full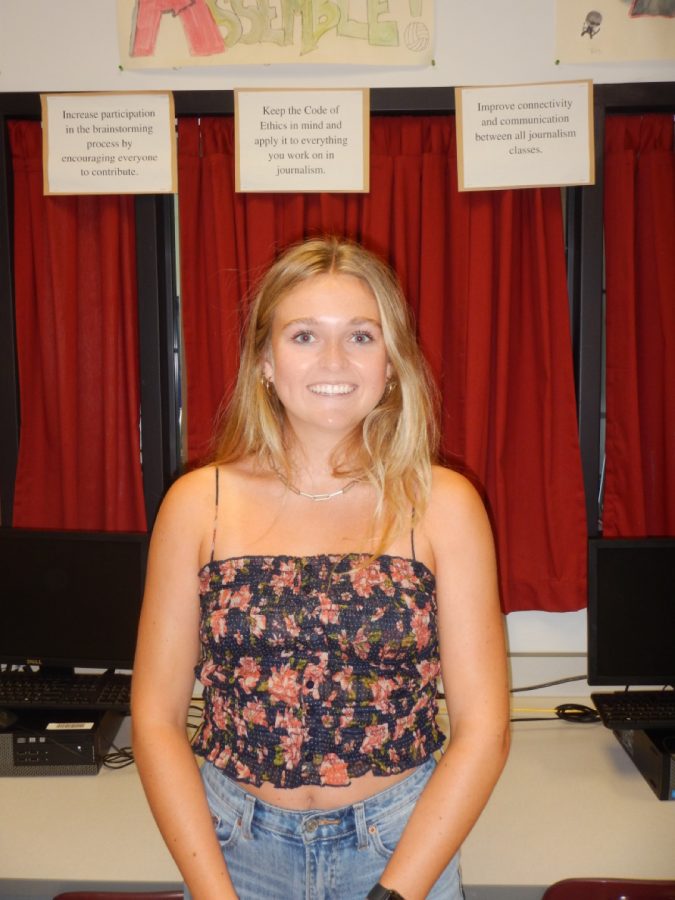 A culture of instant gratification has deemed meaningful interactions as unnecessary and outdated when conversations can now occur with the typing...