New restaurants open their doors in spite of COVID-19 challenges
Popping up throughout the Montgomery County area, new restaurants have begun their journey to survive during COVID-19. New restaurants that opened in the beginning of fall 2020 include Smokehouse BBQ, Three Brothers Mexican Grill and El Limon.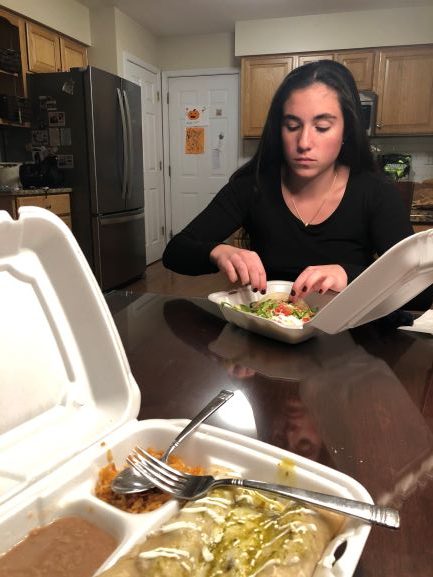 With an increasing amount of closing businesses, new restaurants have come into the Souderton area food scene at the end of summer to open their doors to takeout, delivery and socially distanced dining areas.
New restaurants such as The Smokehouse BBQ in Telford, Three Brothers Mexican Grill in Harleysville and El Limon in Skippack have been opening their doors in hopes of success during a pandemic.
At the new Three Brothers location in Harleysville, the exposed kitchen and overly warm atmosphere suggests takeout as opposed to dine-in, while still offering seating for dine-in.
The wait for the order on a Friday night was about one hour, but well worth it.
Our party ordered two shrimp tacos, one beef super taco, and a plate of super nachos.
The tacos had a double tortilla shell, a guardian against the filling spilling out.
They were filling and easy to eat, full of flavor and tasted as authentic as Mexican food can get in Harleysville.
The nachos were decadent and there were enough toppings for all chips, even the ones beneath the top layer.
The order came with a bag of warm tortilla chips and homemade salsa, which were also delicious.
As long as you order ahead of time on busy nights, Three Brothers grill is a great spot for takeout when you're in the mood for delicious Mexican food.
4/5 stars.
El Limon is another new Mexican taqueria in Skippack.
The menu features many different types of tacos, nachos, enchiladas, quesadillas, desserts, and other Mexican dishes.
Our party ordered take out steak enchiladas with tomatillo sauce, as well as an order of three supreme tacos, and fresh chips with guacamole and salsa.
The asada (steak) enchiladas were served with rice and beans. They were wrapped in a corn tortilla topped with melted cheese and a sour cream drizzle. The meal was fulfilling, but the enchiladas themselves could've been stuffed tighter or wrapped better to prevent them from falling apart.
The order of three supreme tacos was made up of one barbacoa (pulled beef), one asada (steak), and one tinga (marinated chicken) taco.
The tacos rated from best to worst were BBQ, chicken, and then steak. They were flavorful and satiating.
The barbecue taco offered a new twist on a standard Mexican taco experience.
The takeout was served in white clamshells that had holes vented to prevent sogginess.
The food was good but subjectively overpriced. Compared to other Mexican options in the area, the food was the same quality but more expensive.
4/5 stars.
The Smokehouse BBQ in Telford was the highlight of the small food tour of the Souderton area.
The renovated brick building has a cool modern interior with a hint of industrial generation.
The smells of BBQ and deliciousness began in the parking lot and grew even stronger when entering the building.
Our party ordered the factory fries, brisket burnt ends and the Hoss sampler.
The factory fries were delicious, a perfect way to dive into a barbecue meal. They were a standard cut fry topped with pulled pork, coleslaw and mustard. They were flavorful and had a variety of textures that created a dynamic aspect within the mouth.
While the factory fries were a hard act to follow up, the meats were delicious. The Hoss sampler was composed of pulled pork, pulled chicken, and brisket.
Each meat had its own unique flavor and was served with house-made special sauces.
The brisket was smokey and fell apart easily. It was served in strips that were crispy and great for dipping.
The pulled chicken was unique and delicious, some of the best chicken we've had. The chicken looked to be just as good on the variety of sandwiches they offer.
The pulled pork was also delicious. It would've been even better paired with a sweet thick barbecue sauce.
The brisket burnt ends were slightly too crispy. The pieces were a little too small, resulting in too much crispy surface compared to the volume of inside the piece. However, the flavor profile made up for the overdone crispiness. It was delicious.
The dipping sauces were a little too spicy. While having one spicy sauce is ideal, all three were too hot. It would've been nice to have a sweeter barbeque sauce thrown in as well. The dipping sauces also should've been placed inside the clamshells to prevent spilling.
The takeout was packaged in sleek black clamshells with venting to prevent sogginess.
The overall experience was overwhelmingly delicious.
5/5 stars.