Eagles ace draft class, find value in later rounds
Whether from luck or from crafty moves by general manager Howie Roseman, the Philadelphia Eagles landed many promising prospects according to NFL analysts.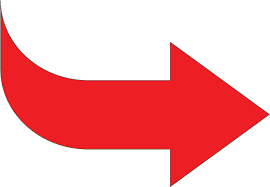 During the 2023 NFL draft, the Eagles chose seven players, including two in the first round. Many of these picks have been heralded as steals.
In the first round the Eagles drafted defensive tackle Jalen Carter and edge rusher Nolan Smith. In the second round they drafted offensive lineman Tyler Steen, and in the third they drafted safety Sydney Brown. In the fourth round they drafted corner Kelee Ringo, in the sixth they drafted quarterback Tanner McKee and in the seventh they drafted defensive tackle Moro Ojomo.
Eagles fan Connor Feick is optimistic about the Eagles' prospects. "I think this draft went just as well as it could have," Feick said. "Jalen Carter and [Nolan] Smith could become superstars, and Kelee Ringo and Sydney Brown just seem fit in the Philly culture."
During the pre-draft process, the Eagles hosted three players they later drafted on visits: Smith, Carter and Ringo. NFC rival Seahawks fan Michael Lengel was also impressed by the Eagles' draft class.
"As much as I hate to say it, the Eagles crushed that draft," Lengel said. "Kelee Ringo and Moro Ojomo are probably going to be huge steals for when they were drafted."
According to Pro Football Focus (PFF), the Eagles had the best steal of the draft with Smith. PFF and many other NFL analysts had Smith going in the top 10 to 15 picks, so his fall to the Eagles at 30 has been heralded as the steal of the draft.
Junior Deklan Linthicum said that his "favorite pick" was the last pick: Ojomo.
"I think he can be a really good player," Linthicum said. "He's very young; [PFF] ranked him as the 93rd best player in the draft, and we got him at 249."
Linthicum isn't the only one to see immense potential in Ojomo. Eagles writer Dave Spadaro graded the Eagles draft choices and gave them an A- for drafting Ojomo.
"He's a very versatile player and can move all around the line," Spadaro said in an article about the Eagles' draft class. "He plays with a tenacity that is exactly what the Eagles like to see in their players, and he's only 21 to boot."
Just like last year, the Eagles also made a few trades in this year's draft. They shuffled around their draft picks a few times, trading both up and down, but their biggest move was trading for running back D'Andre Swift.
The Eagles came into the draft with a weak running back group, and while many expected them to draft Bijaan Robinson with their first pick, the trade for Swift has received much positive feedback.
"I think that Swift is a low risk, high reward player, who has the potential to be a top 15 back behind our offensive line," senior Matthew Meehan said.