Student bands provide valuable experiences
Through a shared love of music, student bands grow closer together. No matter the scale of their performances, they are still enjoyed by the members.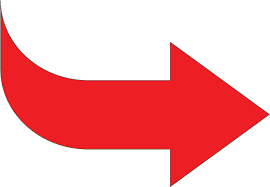 Despite the difference in prominence of Souderton's student bands, all members are able to come together over their passion for creating and performing music.
Student bands are often formed for different reasons and with varying intentions in mind: some seek to just enjoy making music with their friends, while others hope to play for the enjoyment of others.
One of the more prominent student bands in the school, C4, was formed for a talent show in 8th grade.
"[The talent show] never ended up happening because of Covid, but we organized and started practicing and playing," C4 member Connor Feick said. "From there, C4 was born."
According to Feick, the process of starting up a band was not as simple as some may think.
"It started with a long sit-down where we talked about what kind of music we wanted to play," C4 member Clinton Radcliff said.
Feick said that "finding a niche" and a certain genre to play in is an important part of starting a band.
It allows the group to focus specifically on that area.
"You just have to put the pieces together and hope that something happens," Feick said.
C4 started by playing songs that they all could agree they liked, which made the process of learning them more enjoyable, while also "making it more enjoyable for the audience," according to Radcliff.
According to Feick, the band meets according to their schedules, but try to meet up once a week to play for three to four hours.
"When we meet up it is all business and we are very focused," Radcliff said.
C4 attempts to have a show every few months, with a few side gigs, as well.
SpaceApes member Owen Gingrich has yet to be part of a live performance, but practices with his friends often.
"We usually meet two to three times a week to mess around and make some music," Gingrich said.
Both bands have seen less practice time recently due to the school year ending.
"We haven't met as much recently because we have all been so busy," Feick said.
According to Gingrich the most valuable part of being in a band is the experience itself.
"The most valuable thing is just having fun when we are making our music," Gingrich said. "If you have fun making it, it will sound better than if it was forced."
Radcliff enjoys the feeling of accomplishment after a show.
"[The most valuable part] is definitely the sense of reward you get from having everyone clapping and cheering," Radcliff said. "So, even if you think you messed up a line or a riff, you still did a good job and the crowd liked it."
According to Feick, the most valuable things he has gained from this experience is the sense of community and friendship.
"These three guys are some of my best friends and I have grown so much closer to them, especially when you get to dictate and use every part of the operation together," Feick said. "It is a very unique relationship."
Junior Nick Diamond also enjoys making music and has thought about forming a band, but has yet to do so.
"I have thought about it before, but I have been meaning to get back to piano or guitar before I do that," Diamond said. "For now, I just enjoy making and playing music with my friends."
Diamond does hope to start practicing again soon, and even getting his friends organized to start playing and creating music as a band.
"It would take a lot of work, but it would be worth it," Diamond said.
According to Diamond, student bands are filled with courageous people.
"If you have the [courage] to put yourself out there for everyone to see and judge, you are set to be in a band," Diamond said.
According to Feick, founding C4 was one of the best decisions he has ever made.