Studying for AP, SAT exams proves "beneficial" to students
As test dates approach, students prepare for both the SAT and AP exams in a variety of ways. This year, AP exams will take place May 1-5 and 8-12, and the SAT has two upcoming exam dates on May 6 and June 3.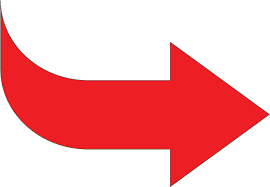 Utilizing review packets, practice tests, notes and study groups, students put in work to prepare for their Advanced Placement (AP) exams and the SAT, ultimately finding their studying "helpful" for success.
There are a multitude of AP courses available to students throughout the course of their high school career. Examples of these classes include AP Psychology, AP Government, AP Biology and AP Computer Science.
Upon completion of the course, students have the opportunity to take an exam that functions on a 1-5 point scale, after which they can send their scores to colleges of their choice in hopes of receiving a credit.
The SAT is an exam high school students take that is used by universities as a predictor of students' academic success in college. It is set on a 1600 point scale.
To some, tests like these can be important for their futures, so they spend their time studying and preparing in different ways.
AP Psychology teacher Amanda DiFranco advises her students to use the review work she provides them with.
"For AP Psychology, I do give a practice test. I give a packet to kind of compile some of the major components, the major content, of the class," DiFranco said. 
DiFranco also hosts a five-hour study session called "Cupcake Review" in which she bakes many cupcakes and opens the doors of her classroom for students to come in and ask questions while working on the review work she hands out.
Senior Abigail Gladwell studied for her AP Government exam with the materials given to her from her teacher in addition to her accumulated note throughout the entirety of the course.
"We were given a review sheet that included topics that would be important to know in order to complete the AP exam," Gladwell said. "My teacher helped run us through what we would be completing, including FRQs (Free Response Questions), which we could complete in an essay-like fashion with length and vocabulary."
Senior Gabe Smola found in-class review very helpful when studying for multiple of his AP course exams.
"You review all the content and can hit on any spots you need," Smola said. "The teachers were all super helpful during this time, and care about all of their students performing well."
North Penn High School junior Jillian Hawthorne is going through the same process with her teachers.
"My teachers are reviewing with us currently for the exams which are in a little less than a month," Hawthorne said.
Distributed practice, a psychology concept, is a good way to practice for studying, according to DiFranco. Defined by the American Psychological Association (APA), distributed practice is "a learning procedure in which practice periods for a particular task are separated by lengthy rest periods or lengthy periods of practicing different activities or studying other material, rather than occurring close together in time," and has proven to be more effective than its counterpart, massed practice.
Smola's AP teachers have also helped prepare their students for about a month before the test.
Students study for the SAT in multiple ways, just as with their AP exams.
"There are different strategies you can use to take the test and narrow down choices, and learning these strategies helps you choose your answers," Smola said. "It increases your score the more you study, so I do recommend it."
When studying to take the SAT a second time, Hawthorne utilized online sources as well.
"The second time, I looked over the questions that I got wrong the first time, and then I studied on Khan Academy," Hawthorne said.
Smola feels that restraint when studying for the SAT test is also beneficial.
"Be sure not to study too much," Smola said. "I know a few people who studied far too hard for the SATs, only to get burnt out before actually taking it. Study in moderation, and do what you think is best for you."