FIFA needs to grow a backbone for human rights
To host the 2022 FIFA World Cup, Qatar built seven brand-new soccer stadiums, creating massive environmental and social damage.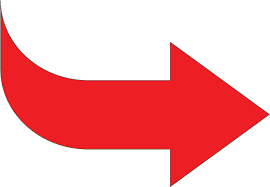 Failing to uphold international decency, FIFA permitted atrocities to be committed by host nation Qatar during preparation for the 2022 World Cup; some believe that financial corruption led Qatar to be awarded hosting privileges.
Qatar has spent at least $220 billion preparing to host the World Cup tournament, according to Forbes. The expenses included building seven brand-new soccer stadiums as well as flimsily built fan villages.
Also, Qatar is only 4,471 square miles large—making it smaller than Connecticut by 20%—and therefore unable to support the infrastructure needed for a tournament with the magnitude of the World Cup.
Qatar is a country already struggling to find local workers. So, to make up for the lack of infrastructure, the country turned to its 90%-migrant-worker labor force to construct the stadiums and housing necessary to support the influx of tourists.
A legal framework in place in Qatar, known as the kafala system, allows employers almost total control over their employees' immigration status and job security which creates a heavily imbalanced power dynamic between them.
In response to this horrific news, FIFA president Gianni Infantino said that FIFA is "proud" to have given jobs to the 1.5 million workers who contributed to building the stadiums.
"When you give work to somebody, even in hard conditions, you give him dignity and pride," Infantino said.
The country has a history of mistreating migrant workers. The scorching summer heat and intense working conditions make for a dangerous workplace that has killed over 6,500 migrant workers from only five Asian countries in the last 10 years, according to an investigation by The Guardian.
While Infantino pointed out that FIFA is not the police of the world, they should not have partnered with a country that was such a poor candidate for hosting. The World Cup is a celebration of soccer and human rights never should've been compromised for the event.
Before the event, Qatar did not have the means to host an international soccer tournament. According to Sporting News, the tournament took place in eight stadiums, seven of which were constructed within the past three years.
Traveling to Qatar to watch the World Cup may be quite a challenge for some fans of the sport. Qatar is a country that is deeply homophobic and has had countless past controversies over its treatment of LGBTQ visitors in the past.
The events were air conditioned – even though they were in open arenas. This outdoor air conditioning takes immense amounts of energy and has catastrophic effects on the environment. The air conditioning was necessary for spectators and players due to the heat of Qatar.
After the International Energy Agency has declared a global energy crisis, outdoor air conditioning seems like a questionable use of resources. However, this has an easy solution with less of an effect on the environment—FIFA never should have let Qatar host.