Movie adaptation of Spirit Halloween excites customers
Providing a new view on Halloween stores, Spirit Halloween offers moviegoers a campy, family-friendly horror movie look into its spooky store.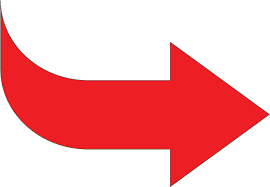 Taking a creative approach to Spirit Halloween stores with a movie, "Spirit Halloween: The Movie" creates excitement for those familiar with the store.
Spirit Halloween stores pop up every year starting in August and continue until Halloween.
Spirit Halloween stores are known to reuse abandoned buildings for their pop-up seasonal stores each year.
In a new movie, these stores are the setting for a horror film. Screenwriter Billie Bates' movie, "Spirit Halloween: The Movie,'' adaptation came to theaters in September, just in time for the Halloween season.
According to an article published in the Bloody Disgusting, "Spirit Halloween has an incredible and engaged fan base, so when we heard Hideout Pictures was interested in making a film inspired by our store and product, we knew our fans would go crazy for it," Spirit Halloween Executive Vice President Kym Sarkos said.
The movie was released on September 30 in select Regal and Imax theaters, with a release date for digital streaming on Tuesday, October 11.
The first trailer was released in July of 2022 and indicated the plot of the movie, which would follow three kids who get trapped in a haunted Spirit Halloween.
The movie starts with Alec Windsor, an old man who tries to shut down an orphanage, but is killed by a witch who lives there.
Main character Jake is gearing up for another one of his favorite seasons of trick-or-treating with his friends, Bo and Carson.
Due to the fact that Jake's dad passed away, his friends surround him more every time during the fall season knowing that this was their family tradition.
Carson, looking for a fresh thrill, decides to skip trick treating since he feels he is "too old."
After this, Jake comes up with the idea to sneak into a Spirit Halloween store and stay after dark.
He is unaware that the spirit of Alec is resurrected for an hour on Halloween and is capable of possessing anything and anyone inside the building.
Carson's sister, Kate, now becomes a main character halfway through the movie, helping the friend group try to get out of the situation they got themselves into.
The film features a wide variety of animatronic characters and set pieces created by Spirit Halloween.
The film crew maintained a partnership with the Spirit Halloween store in Georgia during production.