College decisions should be met with excitement
As high school seniors put down their deposits for their first semester of college, many think it is okay to put in their own two cents on the matter. Unless you're showering them congrats, keep your opinions to yourself.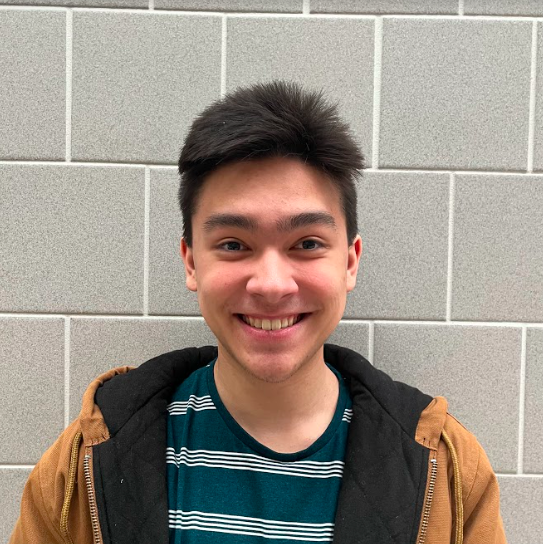 Because of the vulnerable decision that choosing what to do after high school is, seniors should not be judged for what they believe is the best option for them.
Now that May 1 has quickly come and gone, many seniors are committed to college, ready to spend their next four years making new types of memories.
But as seniors announce where they're going to spend the next chapter of their lives to family members, teachers and friends, this decision should not be met with questioning and judgment from others.
"You really want to be that far away from home?"
"Why would you want to stay that close to home?"
"Wow, that's a really big school. It's going to be hard to focus on class."
"That's such a small school. You're not going to get the college experience."
Everyone has something to say, and while a good amount of the reactions are good and people show genuine pride in your accomplishments, it still stings when some question our decisions.
The whole process of choosing a college, or making plans for after high school is so bizarre because we are making these life-altering decisions while still having to ask to go to the bathroom at school.
While much guidance is offered by teachers and counselors these days to give seniors as much support as possible in choosing a path after high school, it is still a very heavy decision to make at 17 or 18.
At this age, students might not know what is best for them, and that is okay.
At such a transformative time in their lives, young adults need to make these decisions, even if it is a mistake.
They need to have experience in finding things that work or don't work for them.
If we are homesick, we can transfer to a closer school.
If the size isn't right, we can transfer.
Committing to a school, locks us in for a semester: not an entire four years.
There is not enough emphasis placed on the fact that transferring is an option and a very valid thing to do.
In these past few years, especially, with how difficult it has been to see colleges and get a real feel for them because of COVID-19 safety measures, it is alright if the school doesn't meet our expectations or no longer feels like the right fit when we get there.
And to all adults and fellow seniors, just stop judging places people are going or talking about it behind their backs.
Most seniors are ecstatic to have finally made a decision after a very long application season.
Foster that excitement and support one another together.
Because in reality, in a few short months, we're all going to be in a new, uncomfortable situation, that is going to push our comfort zone no matter how secure we are in our decision.